Covering structure for events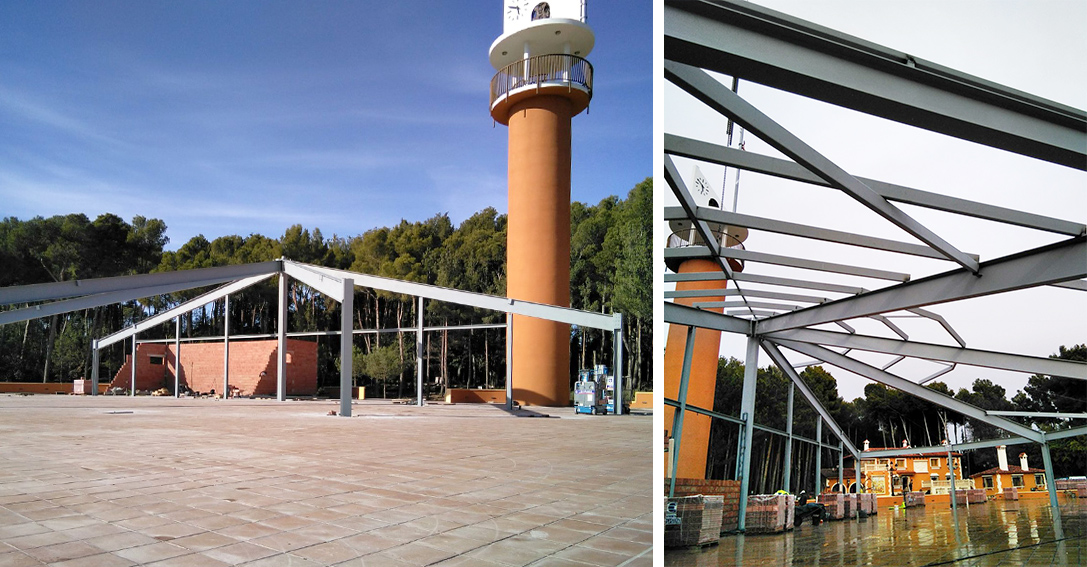 Lymsa builds a roof for its use as a tent for events in a beautiful farm located in Alicante, Valencian Community. This semicircle structure will be closed with a folding glass to be able to use the space at weddings and other events, both as a closed room like open doors space, thus enjoying the views towards a wonderful garden.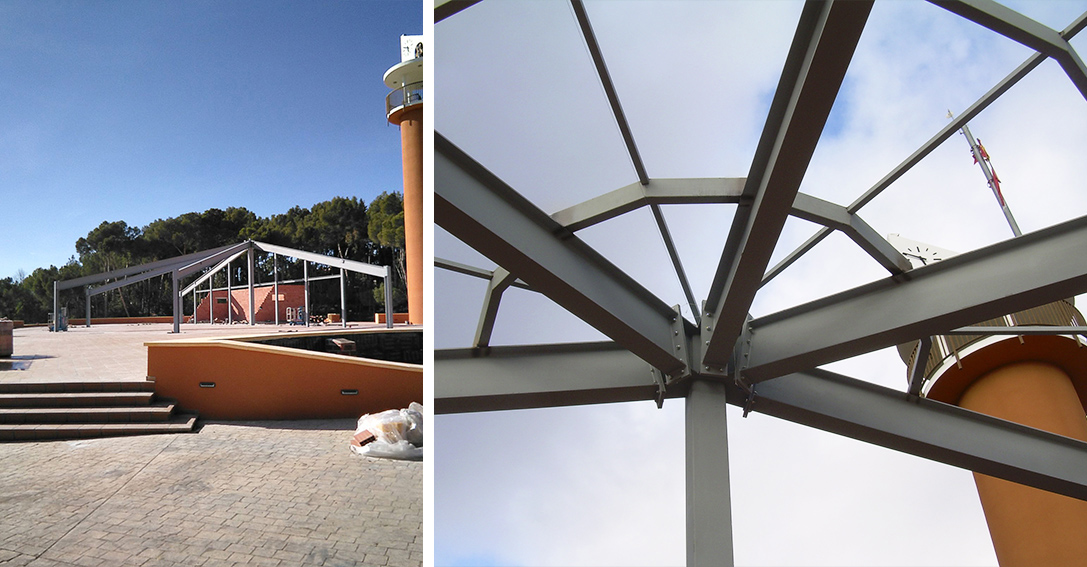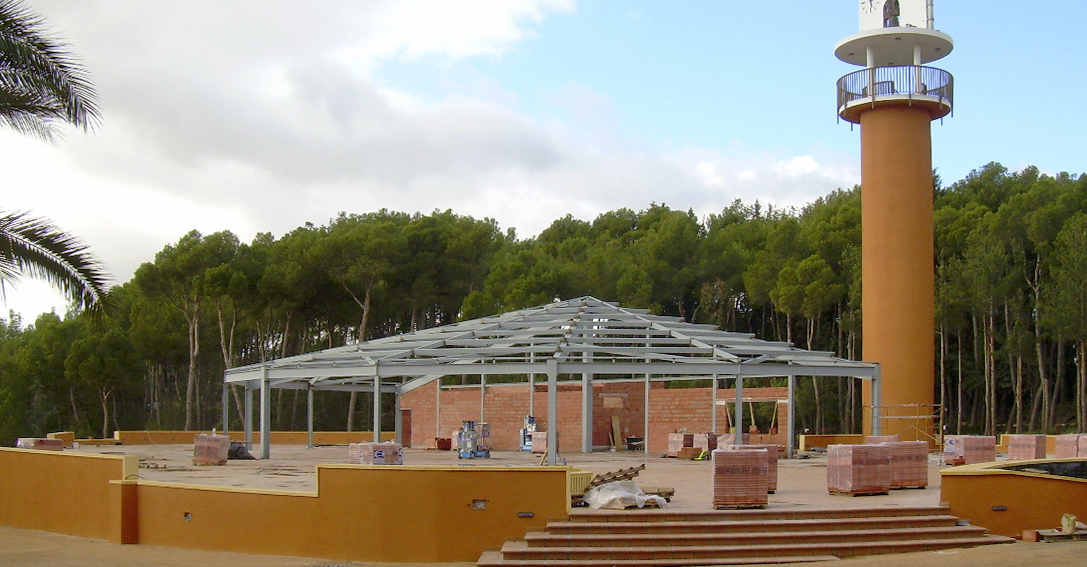 A simple structure at first sight but with some technical difficulty to be built on a basement and having to adjust the structure to the existing pillars. The glazed finish and tile panels for the roof will fit the aesthetics of the new construction with the rest of the property.