Azarbe, Virto Group
Specification
Industrial sector: frozen products
Logistic center
Area: 16.000 m²
Santomera, Murcia
     The deep-frozen vegetables company, Virto Group, with centers in France, Portugal, Germany, UK and even Texas, USA, reinforces its national presence with a new center in Santomera, in the Region of Murcia.
     This new center, Azarbe Deep-frozens, is specialized in Mediterranean products. The new logistics platform covers an area of 16,000 m² divided into three different warehouses in addition to the offices.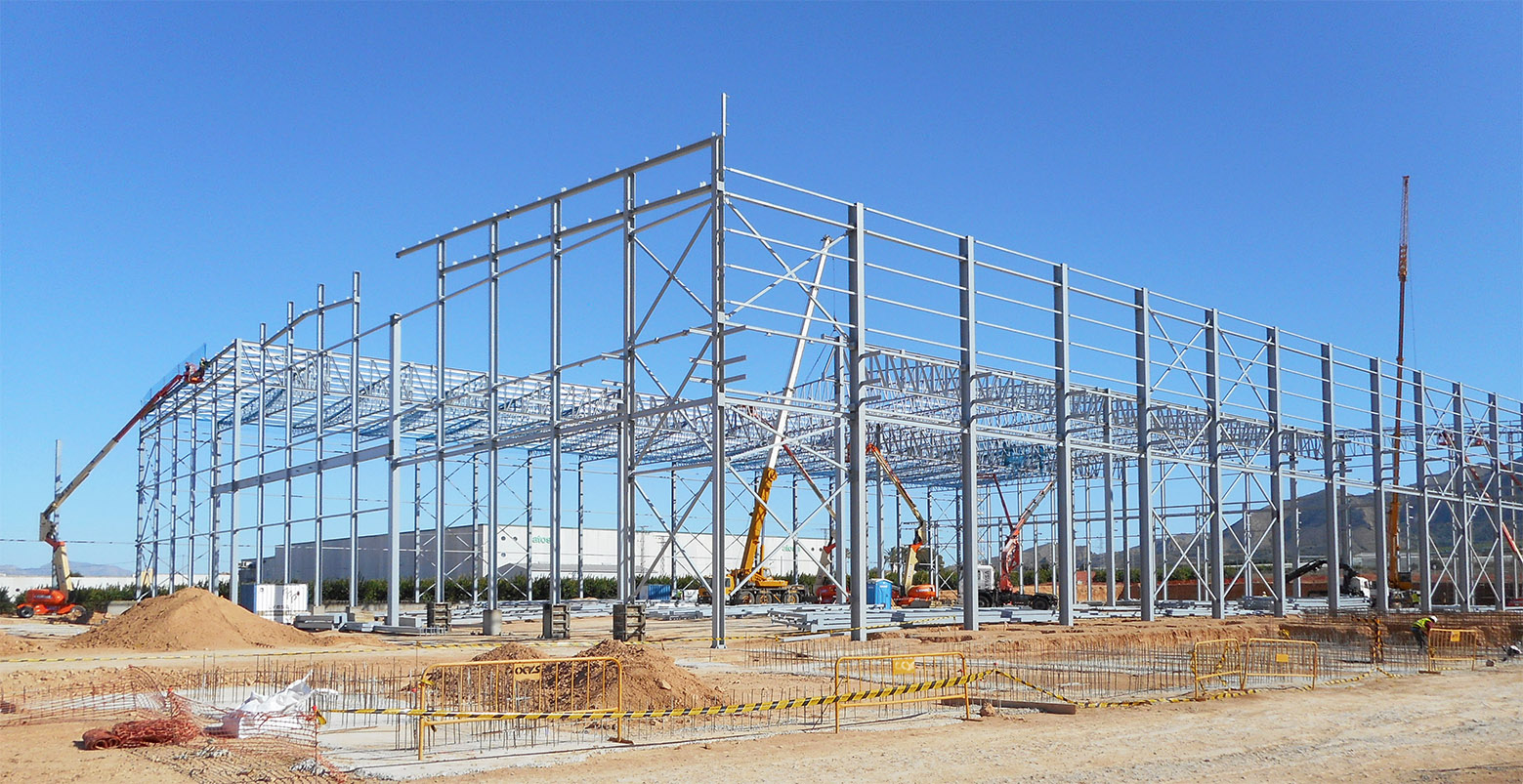 Lymsa has participated in this project with the metal structure manufacture and construction, more than 1,300,000 kg of steel. Our specialized division in roof and enclosure systems has been responsible for roofing it with a sandwich panel system.