Successful season for Yecla School Cycling Club
14/10/2015 / Departamento de marketing
This Sunday October 11, the boys and girls from the Yecla School Cycling Club competed in La Alberca Murcia closing the season in a mode, BTT, where some of them were released with very good results. Amaya Hernandez (promises of 4-6 years old), Cesar Alvarez (beginners 9 years old) and Claudia Mestre (Females) came first in their respective categories.
Violeta Hernandez, who qualified the third at Females, was also Regional Champion at MTB mode, in which she has usually competed this season. She wore the federation white maillot that accredits her like the Champion.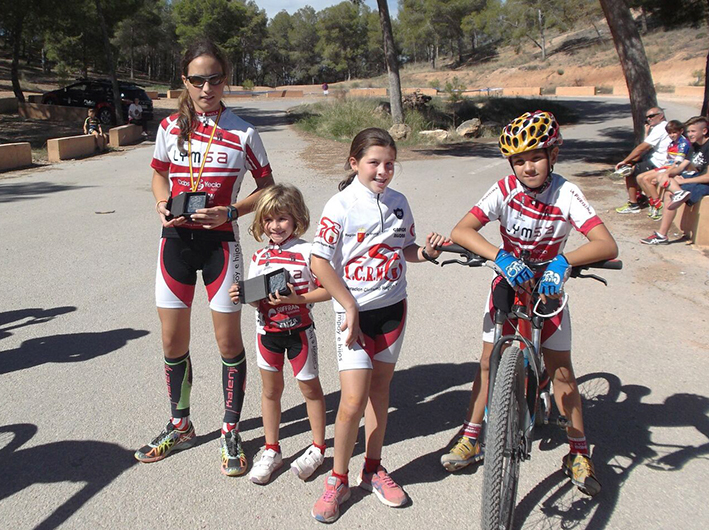 Congratulations to Violeta for this great result, and of course to all who feel the sport as a fundamental part of their lives.