Successful paddle tournament
20/12/2016 / Departamento de marketing
     Last Saturday, December 17, the third adapted paddle tournament was held in Yecla in memory of María Ángeles Puche. A day of competition organized by No Limit Yecla, which this time took place on the Indoor Paddle Yecla sports courts. A wise decision, because it was raining all the day. A total of 56 athletes competed accompanied by many family members and No Limit friends, who came to spend a good morning.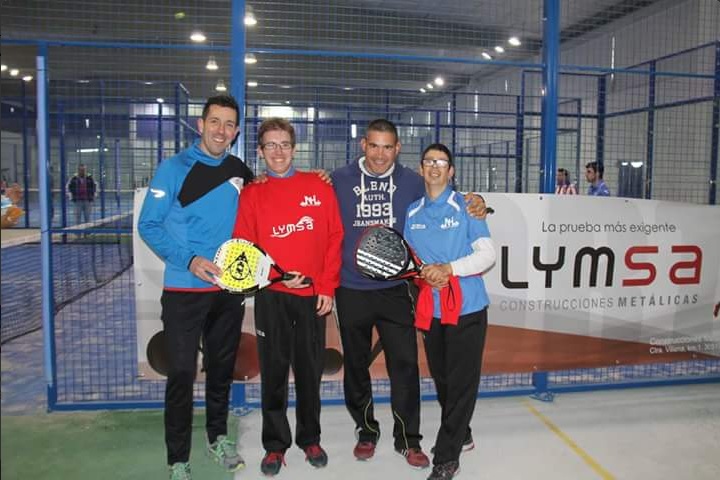 David Ibáñez and Blas Villaplana (along with his guide Mayte Madrona) won the championship in the skills category. In the adapted category, the assistants could enjoy a close final between the couples David Zúñiga-Adrián Bueno (the current Spain runner-up), and Raúl Morlán-José Carlos Moreno (current champion of Spain). This last pair finally won the competition after disputing a few very close points. 
     The association highlights the good atmosphere and the waste of enthusiasm and effort of the team, and thank the friends who were there suppoting them, remembering that the doors of No Limit are open to everyone.