NHL triumph in the Spanish Championship of adapted paddle
25/02/2019 / Departamento de Marketing
The Spanish Championship of adapted paddle was in Salamanca with the participation of 80 athletes from all over Spain.
The team There is No Hay Límite Yecla sponsored by Estructuras Lymsa trains this discipline weekly with 19 athletes. Last February 20, 12 of them traveled to Salamanca with 3 monitors and 2 support parents.
The National Federation proposes four categories in this discipline, all according to the levels of training of athletes with a system of promotions and descents, all the same as professional sport. No Hay Límite presented to 3 couples in the adapted category staying in the 6th, 7th and 9th positions.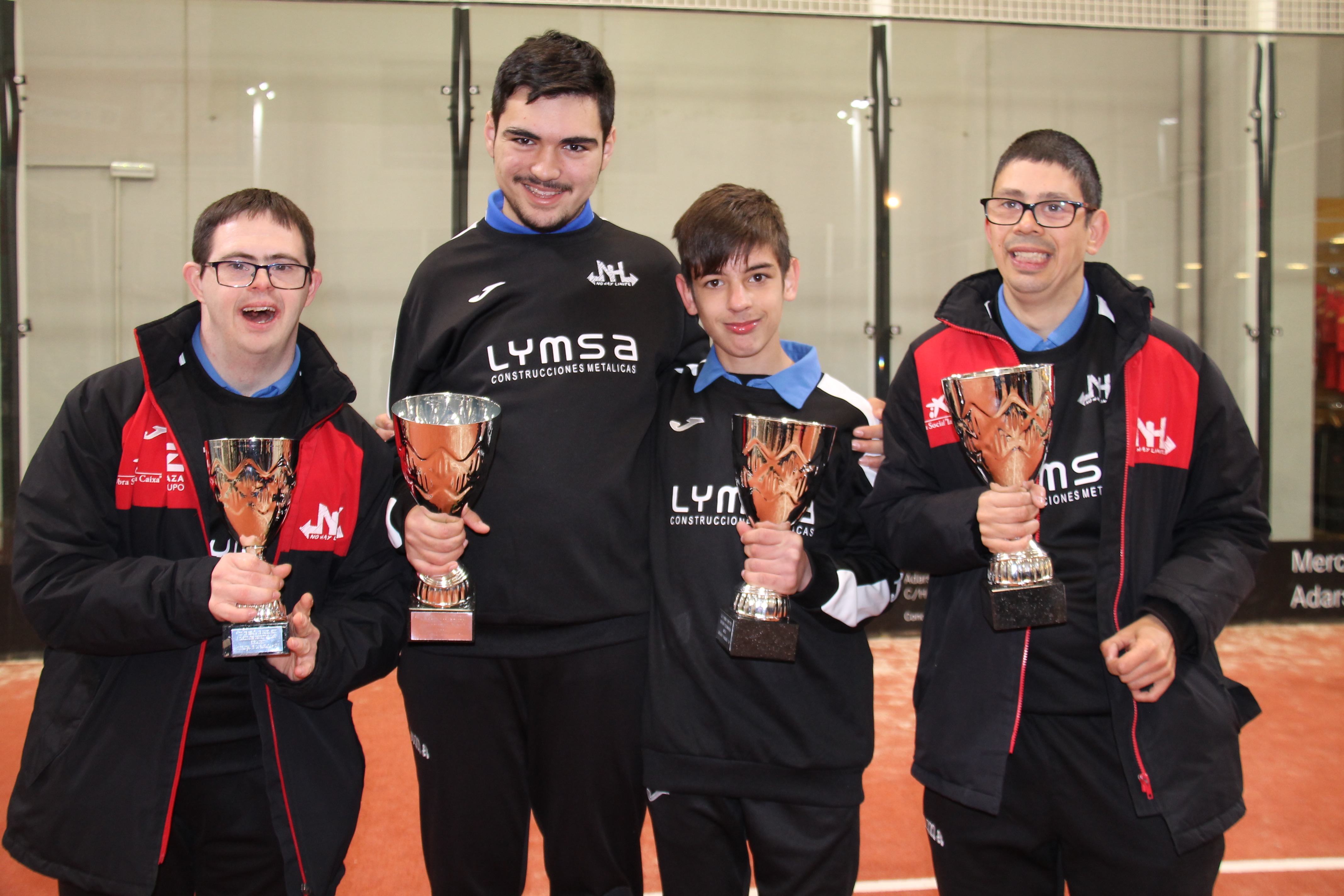 In the category of sports skills played the youngest partner that has the team, Andres with 16 years and Miguel Ángel with 18, with this his second participation, showed a great concentration throughout the tournament winning the 5 games they played leaving details of great quality in this beautiful tournament.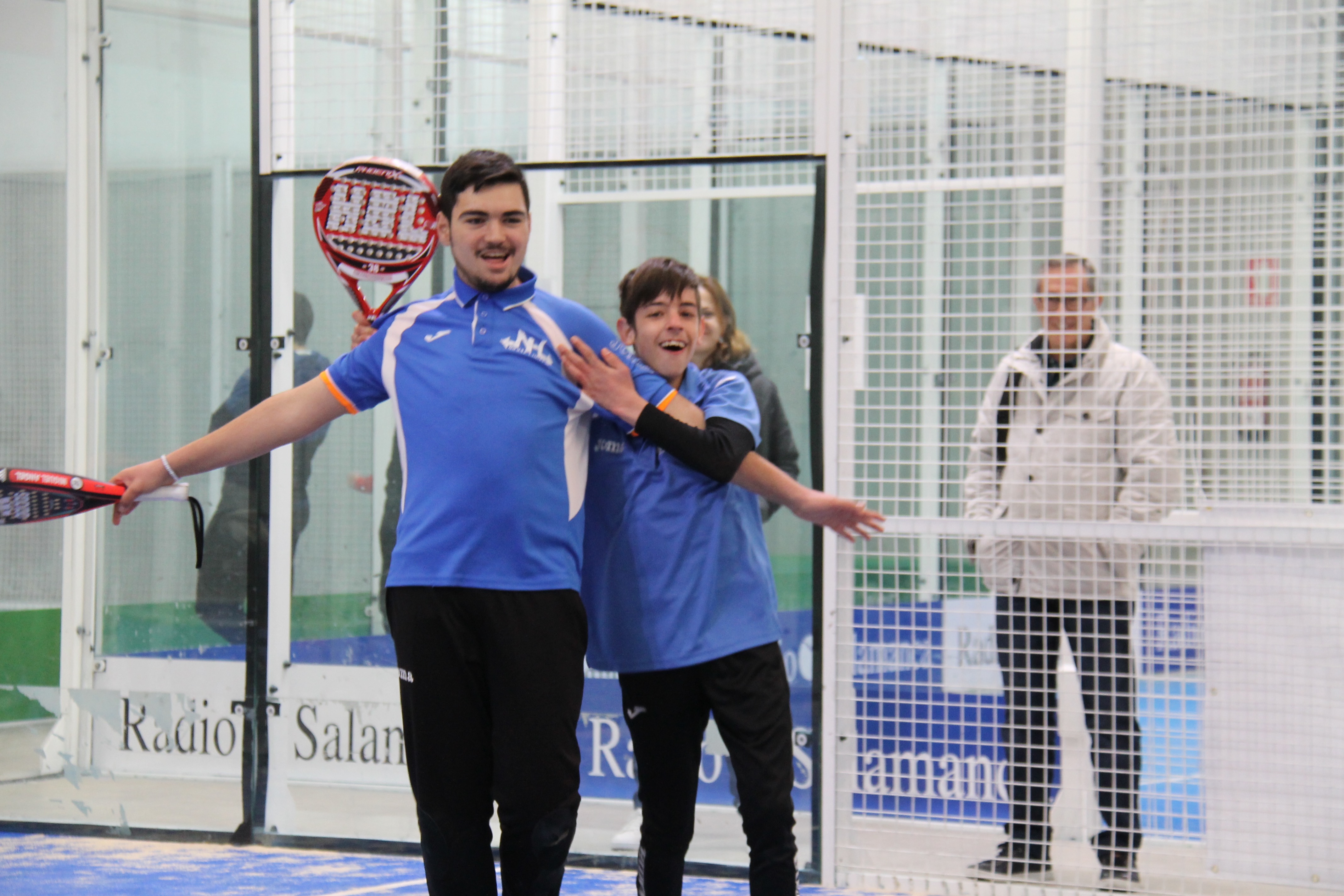 In the quarterfinals our athlete Miguel Ángel suffered a tonic-clonic crisis, which caused him a momentary loss of consciousness accompanied by a first tonic phase (rigidity limbs) which made us think that the tournament was over for this young couple , but it was not like that, after a few minutes of pause he opted to continue and finish the match and face the semifinals with a great concentration, going back a very complicated game against the Cartagenero team of Primisport.
The final was played against Aspajunide, winning by 4 games to 1 and celebrating the National title with immense joy.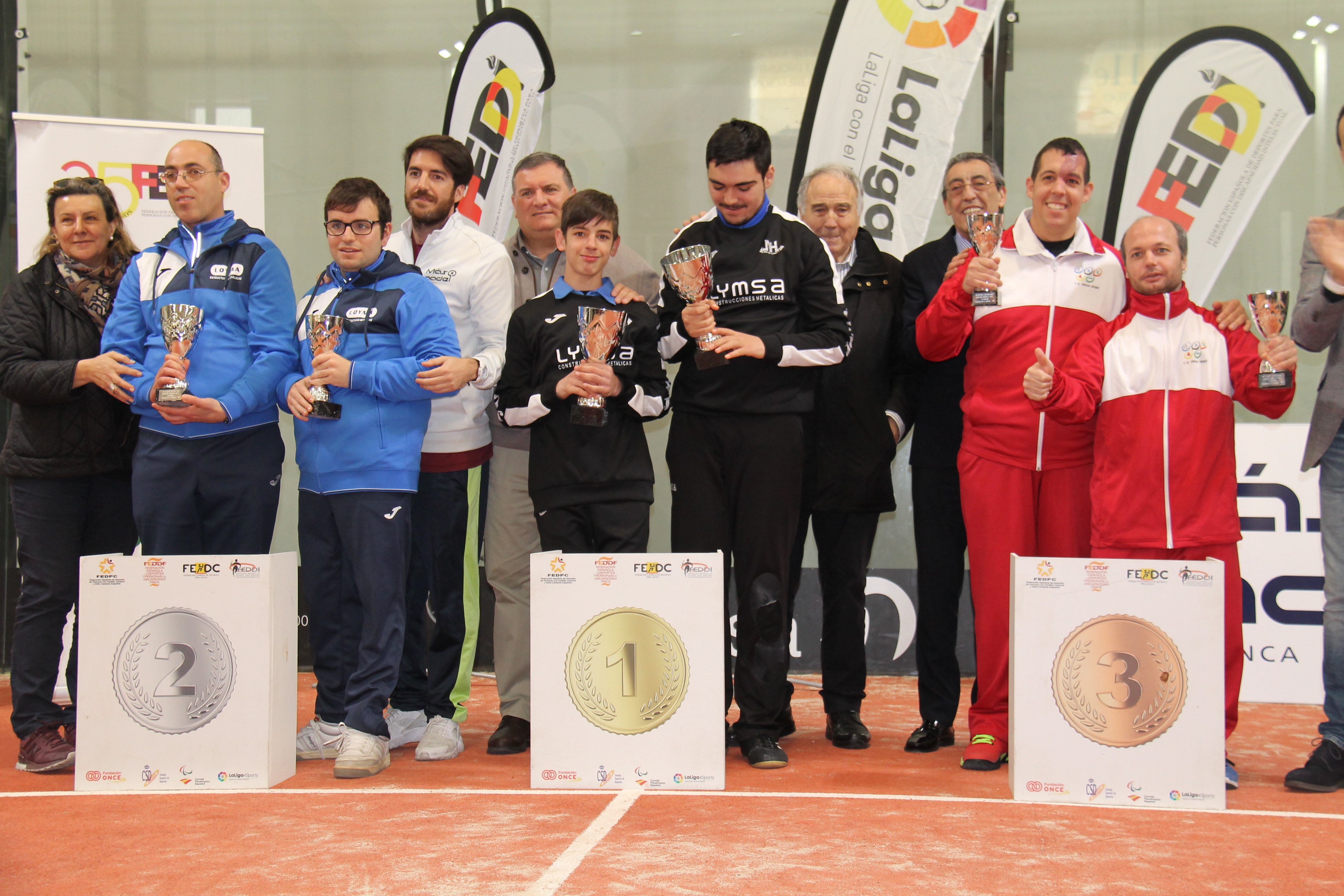 In the Sports Testing category, 3 boys of ours participated and our princess Alicia Mesa, the only participant in wheelchairs, doing the beating herself, demonstrating year after year that her overcoming has no limits.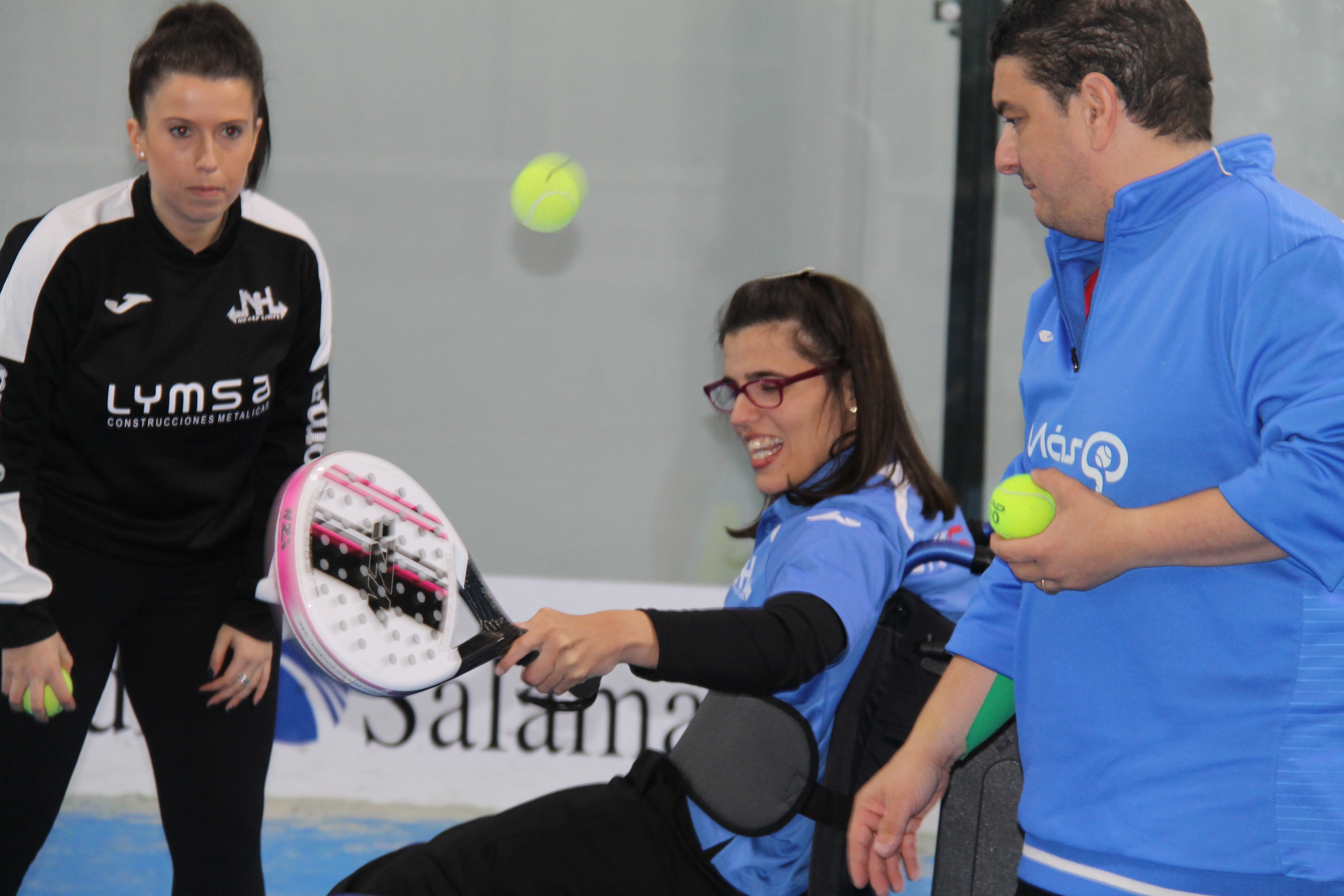 In this test the athletes José Antonio and José Martín took the Gold and Silver with a tremendous concentration in all their strokes in static and movement, internalized strikes after multiple repetitions in weekly training.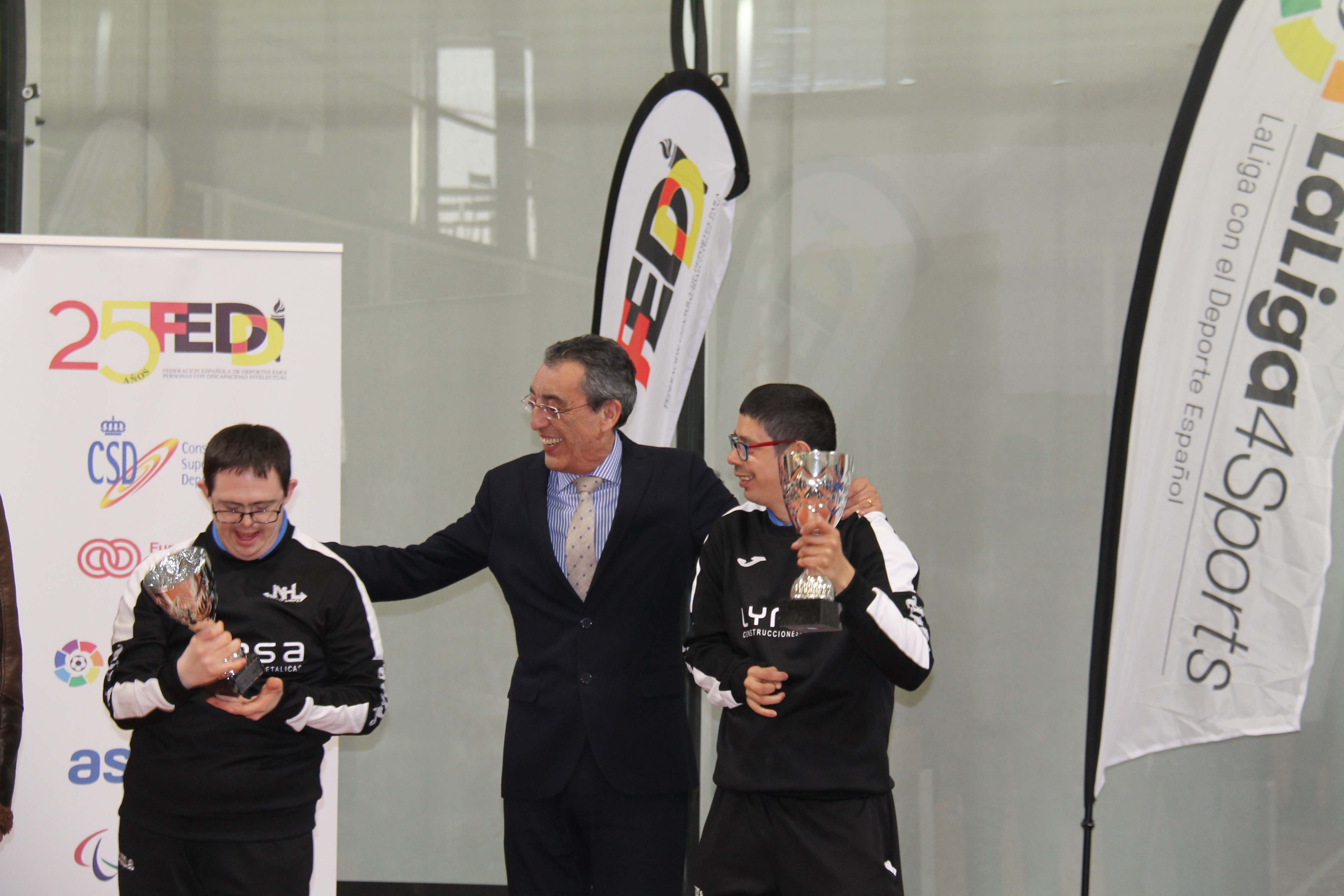 This National tournament brought us back together with many friends from all over Spain, fostering social relationships on the track and in the hotel, giving us an extra energy to continue advancing in everything we set out to do.
From No Hay Limite understand adapted sport as a tool for the improvement of personal relationships and social skills in general, knowing that this discipline is passionate and makes them increase concentration, responsibility and commitment. Year after year we are surprised with new athletes who improve their results over the previous year and that is an explosion of self-esteem in their lives that you have to live to feel the positive of all this.