Lymsa awards a project at Bellara Steel
18/01/2017 / Departamento de marketing
    Lymsa awards the manufacture of a Project placed in the creation of Bellara Steel's new metallurgical complex.
     The construction of this complex, located in Bellara's industrial park, northeast of Algeria, is a plan that has been under way since the end of 2015 managed by Algerian Qatar Steel (AQS), a consortium of Algerian firms with Qatari Qatar Mining International.
     For its part, the Spanish engineering Elecnor has made several contracts for the execution of different phases of the project valued for more than 150 million dollars. The main one is the execution of the Plant Balance, with an execution period of 28 months, including basic services (drainage, sewerage, electricity, etc.), roads and railways, buildings (storage, workshops, laboratories, offices, cafeterias, social areas and mosque), lighting, communications and security.
     Lymsa will take part in the production and manufacture of different phases of these projects as part of the complex's engineering. The total investment in Bellara's complex amounts to a sum of 2,000 million dollars.
     This installation will turn the area into one of the main industrial poles of Algeria. The first phase of the project will enter activity in 2017 and will produce two million tons of steel annually, creating about 2,000 direct working places. From 2019 production is expected to increase to 4 million tons a year.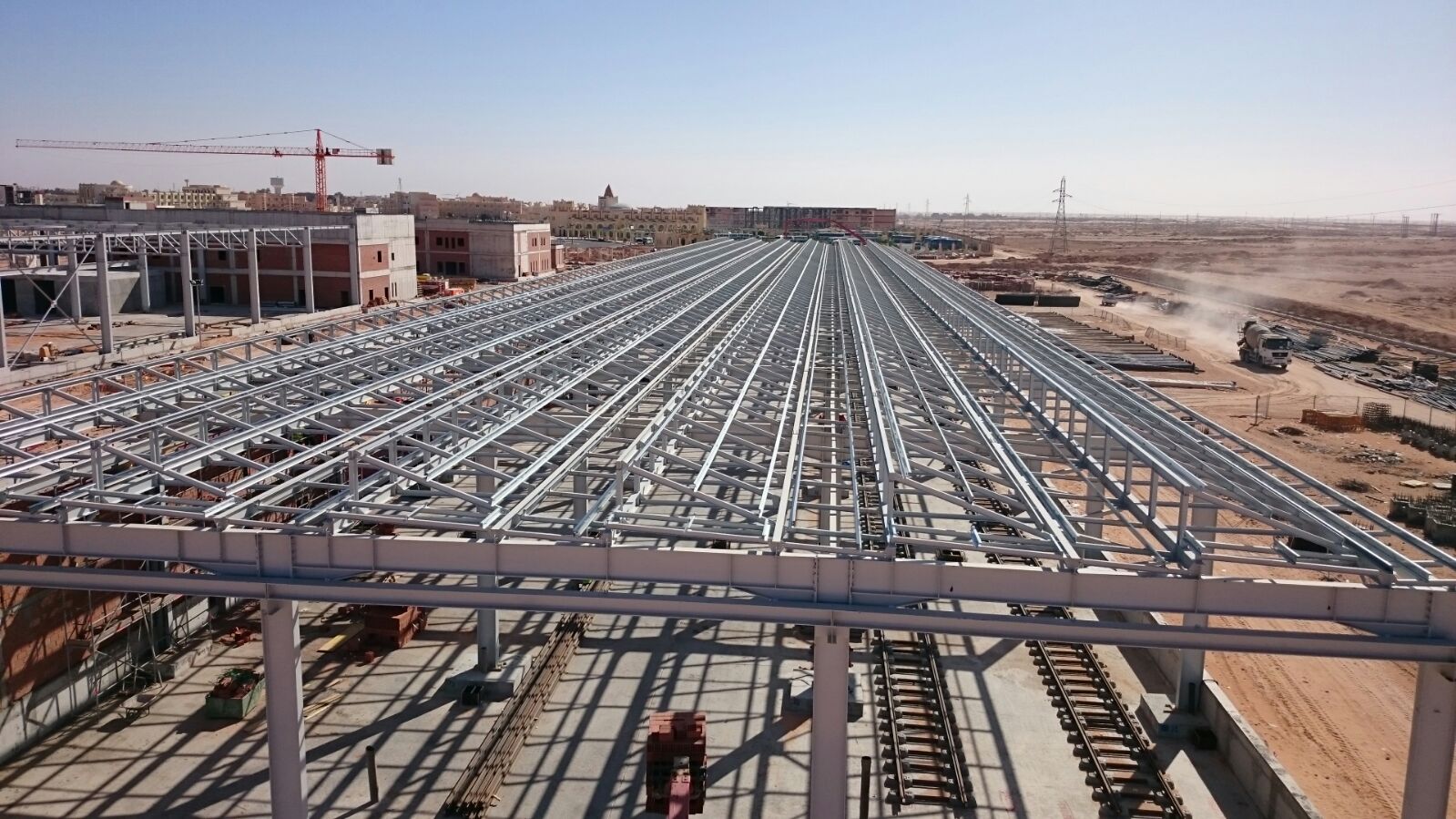 Construction in Algeria. Lymsa stock image.